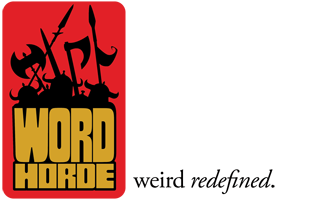 I've inked another deal with Word Horde!
Mothwoman is a novel about family, grief, aliens, mental illness, trauma, sexism, the Mothman legend, Covid, and the encroachment of unreality into American political life.
This one, I think, combines the style and playful dark satire of A Sick Gray Laugh with the grimness and relatively quick pace of Mr. Suicide. I can't wait to share this with y'all!
Advance Praise for Mothwoman
"A dizzying story about one individual's confrontation with the transient nature of reality, and what this encounter strips away within her. A sharp, quirky adventure that overlaps alien abduction, horror, conspiracy, cryptids and existential dread in a way that only Nicole Cushing could manage to pull off." — Brian Evenson
Please consider sharing this post far and wide. I'm the small press underdog here. Word of mouth is the best way to create some excitement. Are you a reviewer Interested in an ARC? Send me an email (nicolecushingwriter-at-gmail-dot-com) and I'll add you to the list to receive one when it becomes available. Are you a podcaster? Feel free to message me about appearing on your show.
So excited!